G8G9 - G8 - G9 - Mining Supervisor Refresher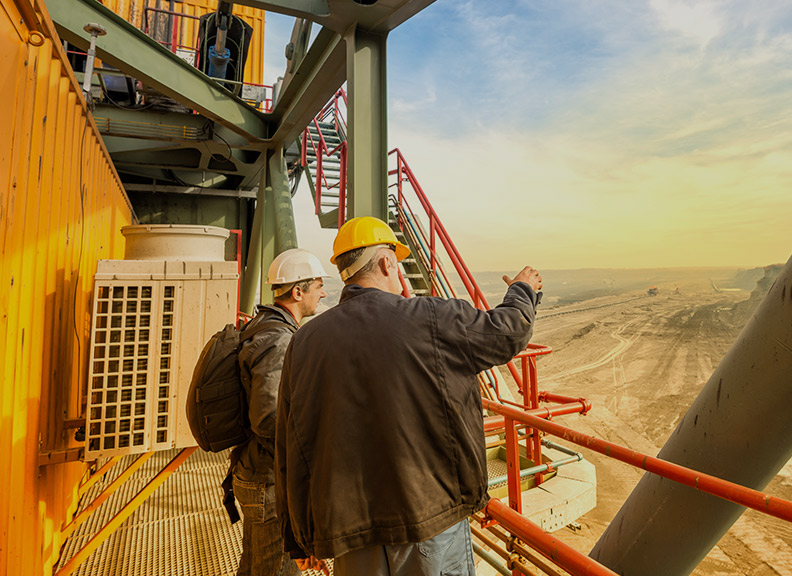 The G8,9 Mining Supervisor Training Course is a requirement for mining supervisors working in the Queensland mining industry. The G8,9 must be refreshed every 5 years so the skills, knowledge and legislation remain current.
Course Overview
This course comprises of three units of competency which have been specified by the Coal and Metalliferous Mining Safety and Health Advisory Boards for any person authorised to supervise workers on a mine.

This course will refresh supervisors knowledge of: communicating information, applying risk management processes and conducting safety and health investigationsOur G8 - G9 Refresher Course has been developed to meet the Mining Legislation requirement that mining competencies be refreshed at least every 5 years.

Our G8 - G9 refresher course is 100% online, allowing you to work through the course content and refresh your knowledge self paced, at anytime!
Entry Requirements
To qualify for this Refresher Course, students are required to provide a notarised copy of their existing qualification/ statement of attainment which has been issued within the last 5 years.
The refresher course requires you to undertake a knowledge test to prove your currency.
Course Structure
RIIWHS301E Conduct safety and health investigations (G8)

RIICOM301E Communicate information (G9)
Course Delivery
Online
Support
You will be required to complete a pre-enrolment assessment as part of the enrolment process. The pre-enrolment assessment assists in evaluating your suitability for the course and to tailor any required support services to meet your individual needs. If required, a representative from Civil Safety may contact you to discuss alternative options or available support services to assist you with your course.
During your studies, you will receive feedback after each assessment/assignment and the trainer/assessor will be available to discuss the feedback or provide additional assistance or direction as appropriate.
Certification
A qualification testamur and transcript will be issued by Civil safety upon successful completion of course requirements, provided that all administrative requirements have been met and course fees are paid in full. In these circumstances, certificate will be issued within 30 days. For all refresher courses, Statement of Attainments will be issued within 2 business days.
Upcoming Programs
| | | | | |
| --- | --- | --- | --- | --- |
| Name | Course Start Date | Course End Date | Cost | |
| G8,G9 - Mining Supervisor - Refresher - 2022 | 23/11/2021 | 31/12/2022 | $200.00 | |